CarFax Advantage Dealer  carfax.com
Certified CarFax Advantage Dealer: Carfax Advantage Dealers are committed to offering a Carfax Report on every used car they sell. Carfax agrees to buy a vehicle back from the holder of the specific Vehicle History Report if the report indicates the vehicle qualifies for the Carfax Buyback Guarantee.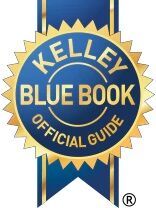 Winner: 2011 Best Car Dealership"Get the quality and honest service you deserve at Motors Northwest. Drive away from this standout dealership knowing that other South Sound Magazine readers have had awesome experiences buying cars from them."


All American Dealer
Awarded: All-American-Dealer of the Year 2018

University of Washington Medicine  uwmedicine.org
Donor: Hearing Research CenterMotors Northwest is a continual donor to the University of Washington Medicines's Pediatric Cochlear Research Department.    

Motors Northwest General Manager, J.T. Curry, was elected as a two-term President of the Washington State Independent Auto Dealers Association. Mr. Curry is a current board member in the association and has been actively involved in the pursuit of absolute ethical business practices and the protection of customer's and dealer's rights since 2005.
Motors Northwest

7007 South Tacoma Way
Tacoma, WA 98409